Skip to Content
Maryland Titles & Settlements
Experienced Real Estate Attorneys to Serve You in Maryland
At the law office of Deborah M. Engram, LLC, real estate law is our specialty. We take great pride in helping Harford County, MD residents close real estate transactions, whether they're the buyer or seller. We have the expertise and resources to serve clients of any size in their real estate deals. We've represented individuals, small businesses and corporations throughout Bel Air, Essex, and the Greater Baltimore Area. Our team understands that closing a real estate deal is often the most stressful part, but we'll take care of everything for you right down to the title and settlement of the transaction. We'll walk you through the entire process, so your deal can come to a close without any stress or worrying. Call us today and hire our team to represent you in all your real estate transactions.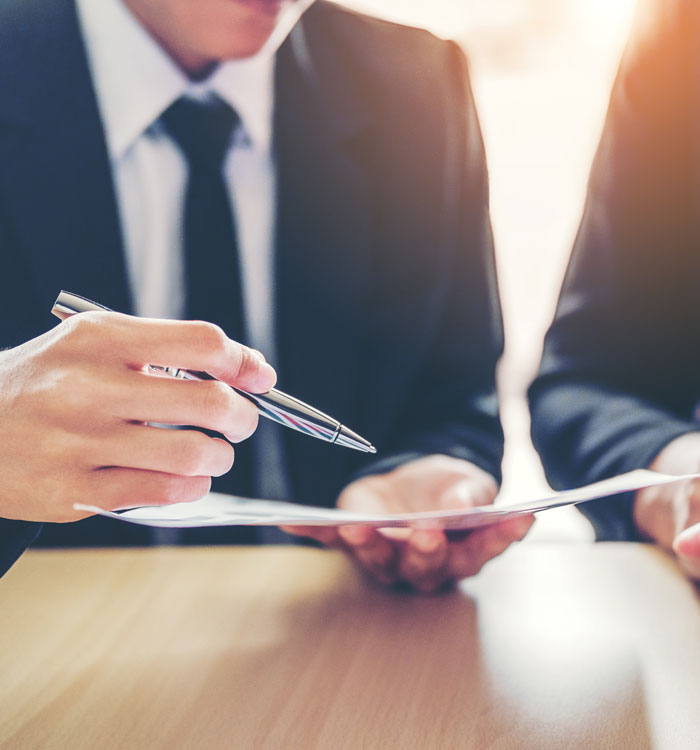 Handling Real Estate Titles & Settlements for Harford County
When it comes to closing a deal, it's all about being prepared. Preparedness leads to a quick and seamless deal without any surprises, making the entire experience an easy one. At the Law Office of Deborah M. Engram, LLC, we do all of the prep work for your deal, and handle all titles and settlements, ensuring each step is done right. Our real estate attorney will review and prepare all documents for the deal to help streamline an otherwise complicated process. We'll search and identify any problems that could prevent the closure of your deal, such as easements, liens, or previously entered judgements.
Buy and Sell Confidently in Baltimore or Harford County, MD
Are you in the beginning stages of a complicated real estate deal? Looking for someone to look out for your best interests as you purchase your first home? The Law Office of Deborah M. Engram, LLC is here to help both buyers and sellers in their real estate transactions. Whether you are an individual looking to purchase a home for your family or a huge corporation that closes deals monthly, we are here for you. Get in touch with us today to schedule an initial consultation about your needs.
Experienced in Real Estate,
Wills, Estate Administration,
Criminal, & Traffic Law